Make delicious pratha in different ways The word pratha is derived from Sanskrit and is a combination of two words , prat and flour, which ...
Make delicious pratha in different ways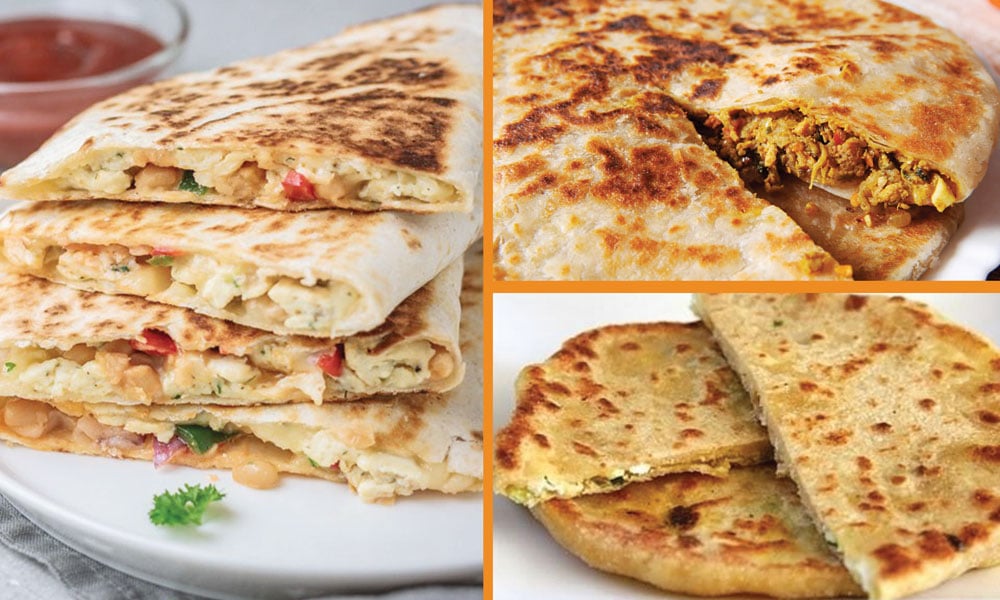 The word pratha is derived from Sanskrit and is a
combination of two words
, prat and flour, which originated in the subcontinent. Parathas are usually eaten with great relish in countries where wheat is grown. Pratha is called by different names in different countries. In Pakistan it is called Prentha, Prontha, Pronte, Pratha etc. while in Bengal it is called Prota, in Burma it is called Polata and in Sri Lanka, Maldives and Mauritius it is called Frata. Pratha is preferred as breakfast.
It uses a lot of ghee and is also made by
adding qeema, potato,
cabbage, gram, etc. However, now a variety of delicious prathas are also being made. The general impression is that breakfast is incomplete without pratha, while some people even eat it for lunch. In Pakistan, it has become customary to eat egg pratha even at night. To make pratha, doo is made by mixing flour and flour.
The method of making it is different in every country like egg, basin, radish, potato and vegetable or simple prathas are eaten in Pakistan. Similarly, in Dhaka and
West Bengal, prathas
with lachhadar papri are preferred. Because pratha is everyone's favorite
Qimawala Pratha
Qaima Pratha is a dish of Mughal royal cuisine, which has been served to the Mughal rulers with various dishes. While this pratha is very tasty to eat, it provides refreshment and energy throughout the day after breakfast.
First, wash the qima thoroughly. Then marinate the qima with yogurt, turmeric, red pepper and salt and leave for half an hour. After about half an hour, heat the oil in a pan and cook the onion in it on low heat for 5 minutes, then add the rest of the
ingredients and cook
for another 5 minutes. Now add marinated meat and cook for 10 minutes. Then add hot masala powder and water and cook on low heat for about 20 minutes while stirring occasionally on medium heat. When the icing is completely dissolved, turn off the stove and leave to cool.
Now mix flour, salt and water to make pratha. Make a loaf of the same size as the dough, roll each loaf into a chapati shape and add the minced mixture inside and then make another chapati and place it on top of it and close it on all four sides. Now roll it well again and put ghee on it and cook well. When the pratha turns light brown on both sides, take it off and make the rest of the pratha in the same way and serve hot. Raita and salad with paratha will enhance the taste.